SILHOUETTE SOFT THREAD FACE LIFTING
Threads have been popular in the aesthetic medicine and cosmetology markets for several years, and their effectiveness is a subject of constant scientific research and analysis. During the procedure, the doctor inserts the threads (designed with bi-directional cones on them) under the skin, and the thread cones latch on to the fatty tissue below the dermal layer of the skin creating compression and thus tightening the skin. As a result, the soft tissues become both pliable and firm providing the framework that maintains the skin tonicity and prevents sagging.

The threads made of high-quality polypropylene are safe, biocompatible with the human organism and are absorbed without causing any harm to the body. As the threads are introduced deep enough below the skin dermal layer (under local anaesthesia), there is no post-procedural thread contouring (thread contours cannot be seen). Thus, even, and high-quality lifting of the facial, or neck skin is achieved. And the effect of the inserted threads will only become more pronounced over time.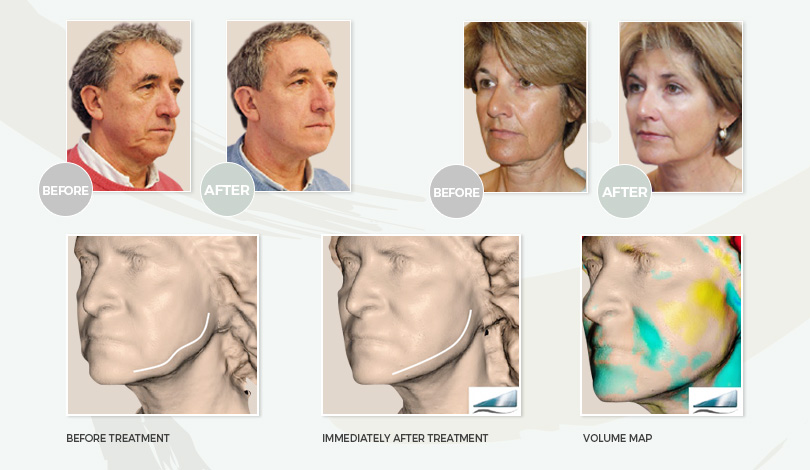 In what cases is this procedure opted for?
Usage of this method is recommended for patients over the age of 35, while the process of skin ageing is not so pronounced, and plastic surgery is still unnecessary. The procedure is performed to reduce nasolabial folds and "marionette" Lines, improve a sagging face oval, reduce neck wrinkles, tighten the jawline, as well as prevent ageing of the skin while making it firmer.
How long will the effects of the procedure last?
The results of the silhouette soft thread face lifting will last for about 2-3 years, and the procedure can be repeated if necessary.
What should I expect following the procedure?
There will be no visible skin changes after the procedure, except for a slight temporary swelling and/or bruising at the thread injection sites that will resolve within 2-5 days.
What are the post-procedure restrictions?
For the first few days after the procedure, it is advised to sleep on a higher pillow, avoid lying on your side, as well as making extreme facial expressions (laughing, for example).
Is the procedure painful?
The procedure is not painful, although slight discomfort may be experienced.